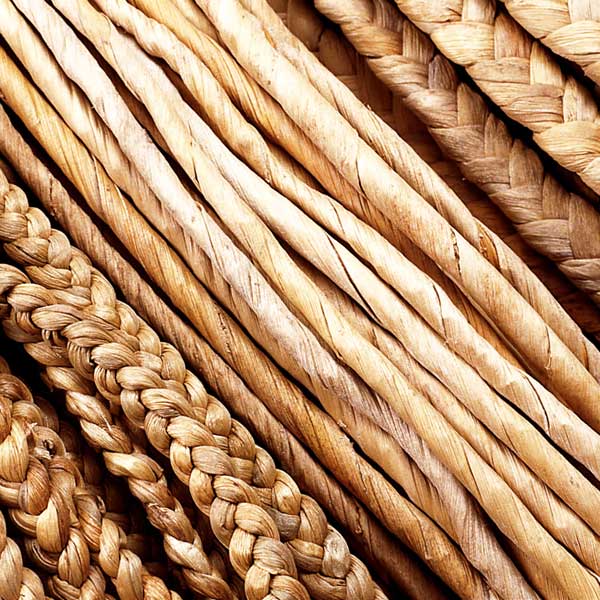 ….Cuerdas realizadas con hilos o hebres de fibras naturales de origen vegetal.
Se utilizan para tejer asientos y respaldos, artesanía, revestimientos, decoración floral, escaparatismo, etc.
Suministramos cuerdas de algas, abaca, coco, rafia, jacinto y trenzas de rafia y jacinto.
..
Ropes made out of yarns or threads of natural fibers from plant origin.
They are used for weaving seats and backs of chairs, crafts, coverings, floral decoration and window dressing.
We offer ropes made out of seagrass, abaca, coconut, raffia, hyacinth and braids of raffia and water hyacinth.
….
….Productos..Products….